Sloane Squared delivers custom technical solutions for visitor experiences, live events and exhibitions
Technology for visitor engagement
Video, interactives, control systems and custom programming
Working with the best designers, Dan Sloane and a team of trusted freelancers help deliver the demos, games and interactive systems for your event, wherever in the world it needs to run.

Together, we also install and support interactive installations across the UK.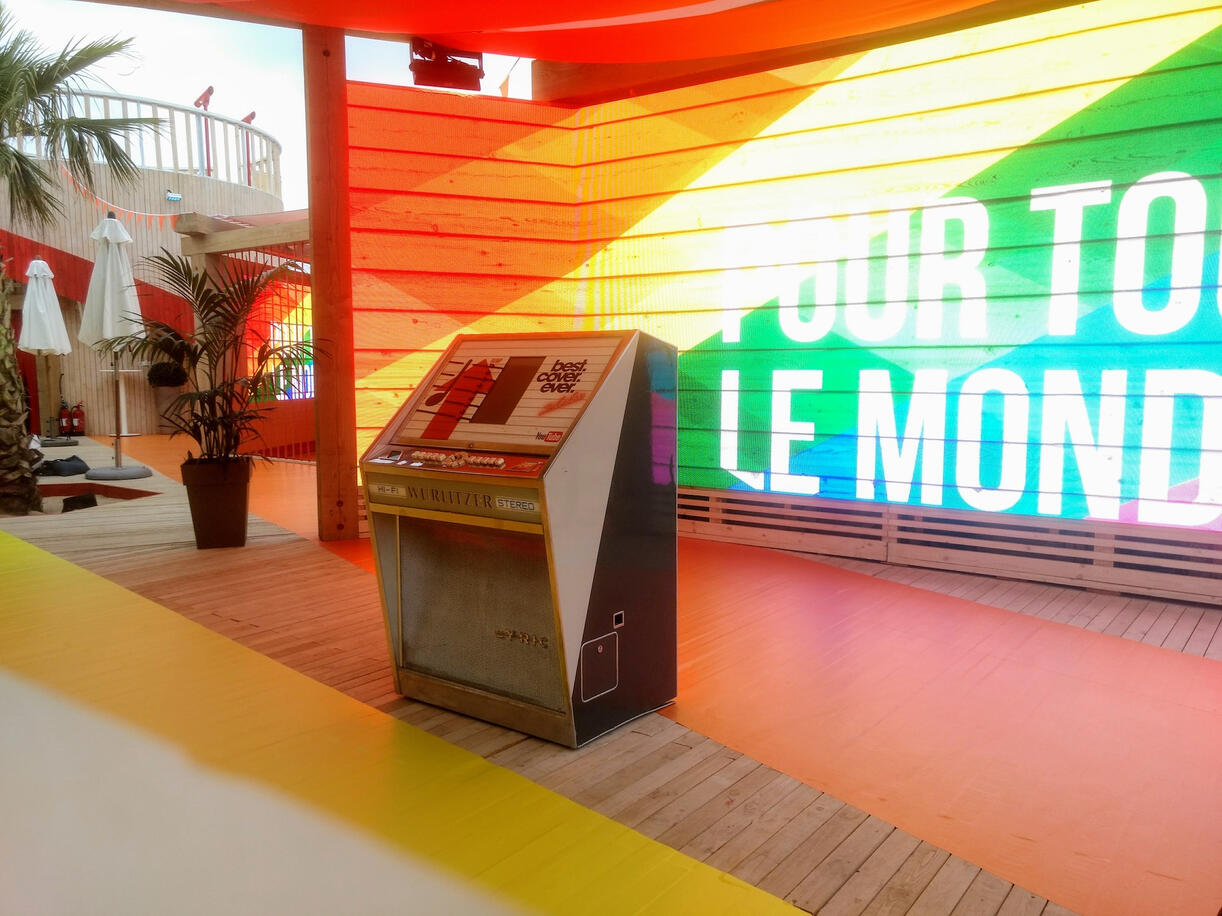 For Set Creative and Google, we converted a Wurlitzer jukebox into a voting kiosk that allowed guests to influence the soundtrack of the Cannes Lions beach. Interfacing to the Coolux Pandoras Box media server, custom video content was triggered on all LED screens.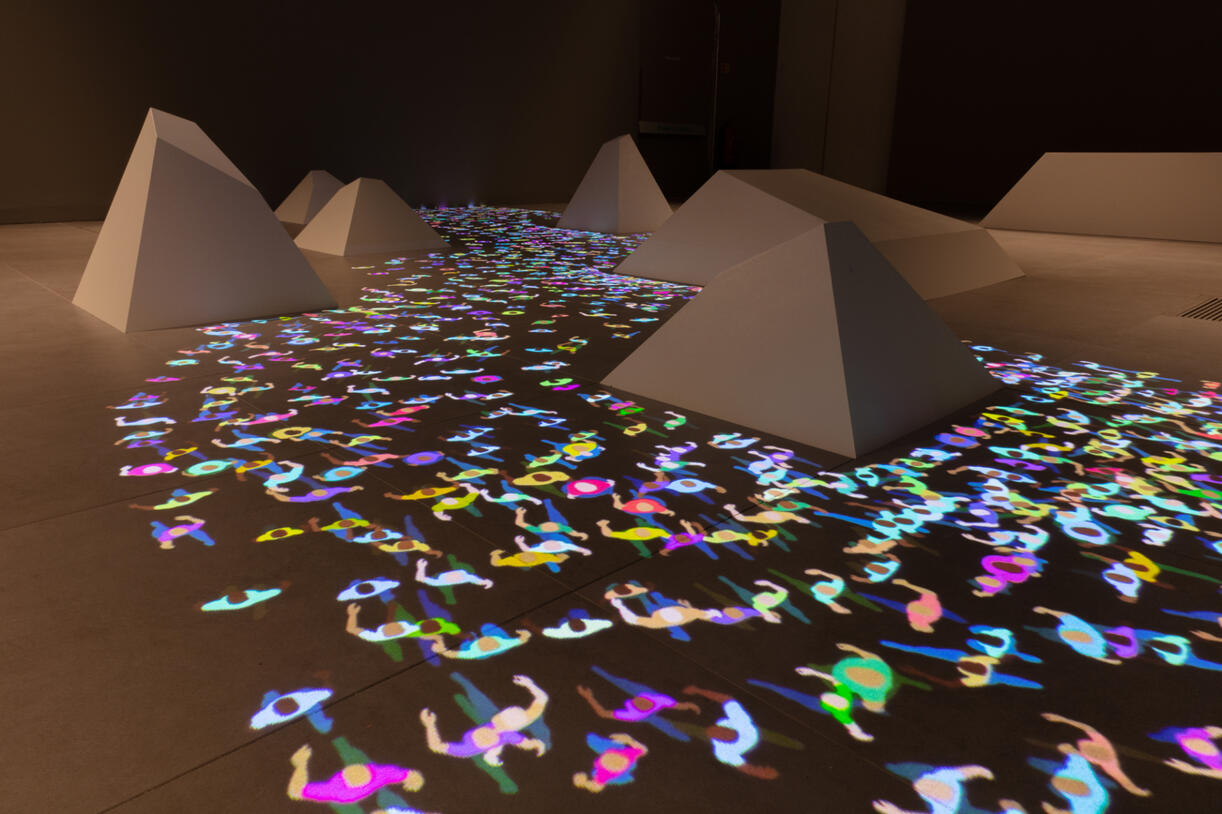 For Universal Everything and Museums Sheffield, we designed, supplied, installed and supported a projection mapped floor for their Forces of Nature installation. Content was played at 4K and sync'd across multiple Brightsign players
What we do...
Sloane Squared specialises in taking an unusual and interesting creative brief and finding the right combination of proven technologies to deliver the project in an industry where the deadline doesn't move.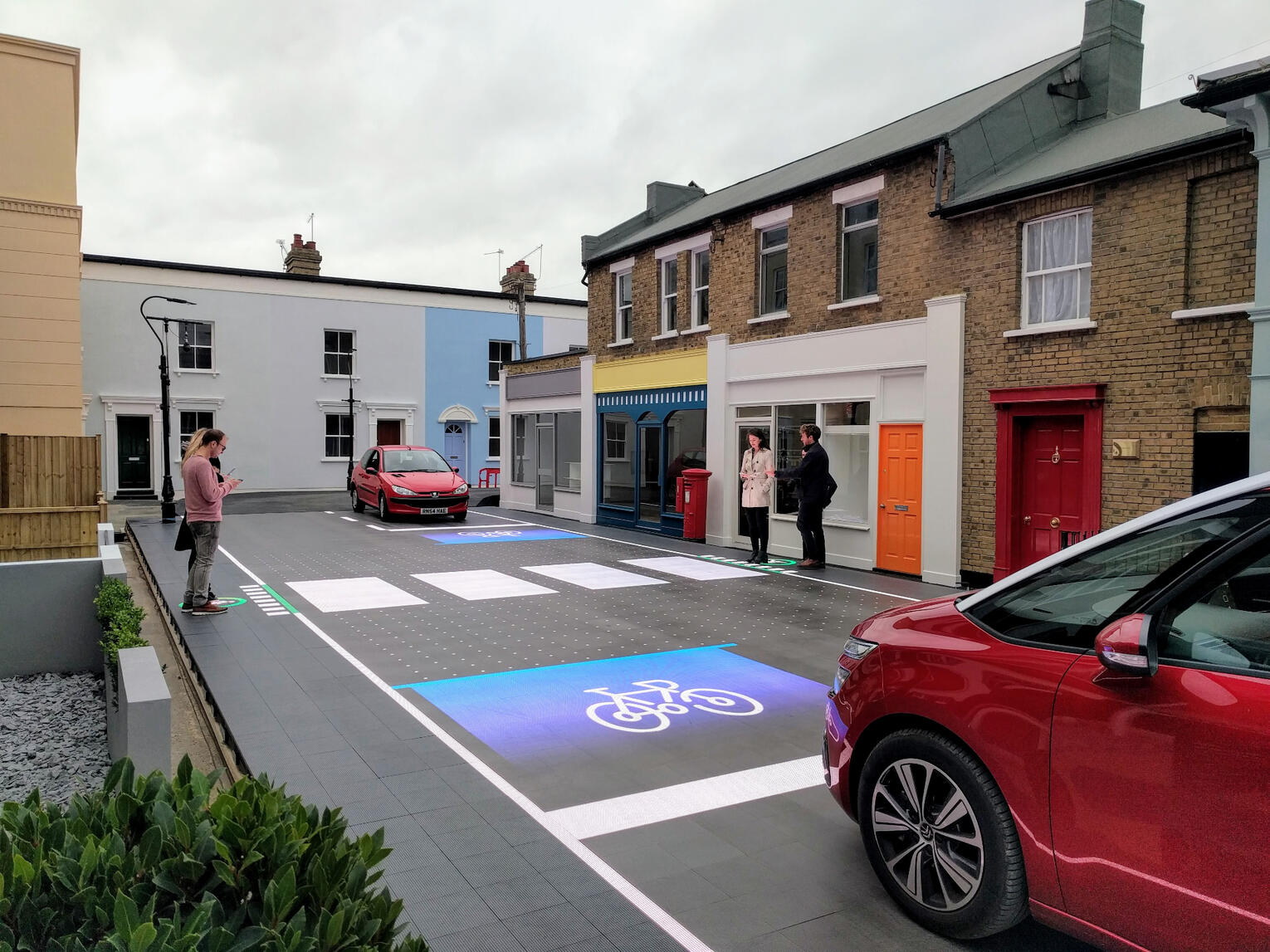 Intelligent roads
Working with regular clients Umbrellium and Starling Technologies, Dan managed the delivery of an LED road surface with intelligent camera tracking for a Direct Line advertising campaign. As a result of this campaign, interest has come from around the world and the concept is being rolled out at sites in Europe.

Learn more about the technology on YouTube
Learn more about Starling Technologies.
Interactive sound installations
Working with Umbrellium and Theatre Du Chatelet, Dan helped deliver the hardware and networking for Singing Trees at the Louvre Abu Dhabi and Jardin Palais Royale in Paris.

Each tree-mounted speaker contains a battery, Raspberry Pi, proximity sensor and speaker. Wirelessly networked, the 30 trees sing in unison and respond to pollution levels and the presence of guests.

Read news stories about the installation in Abu Dhabi and Paris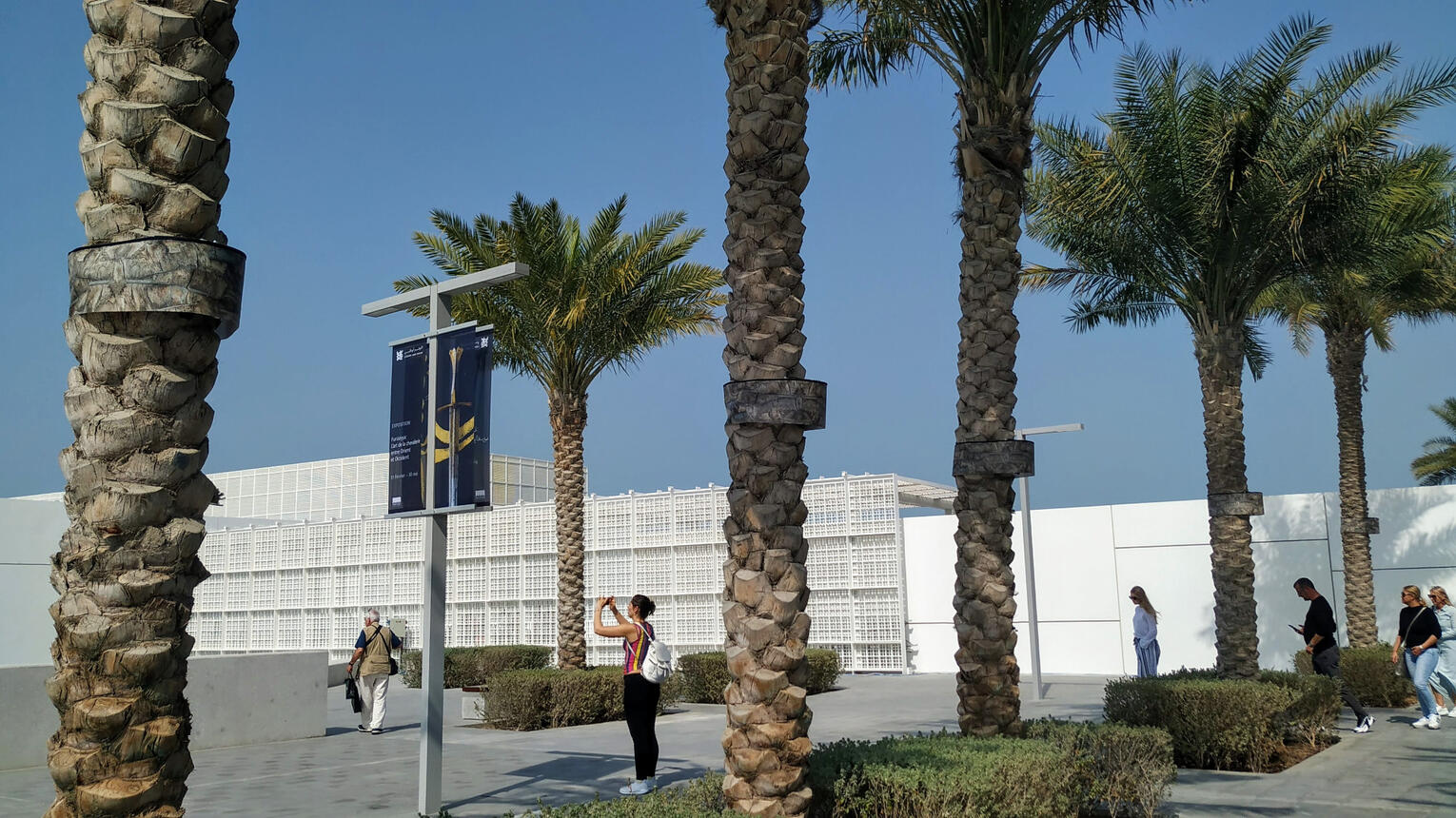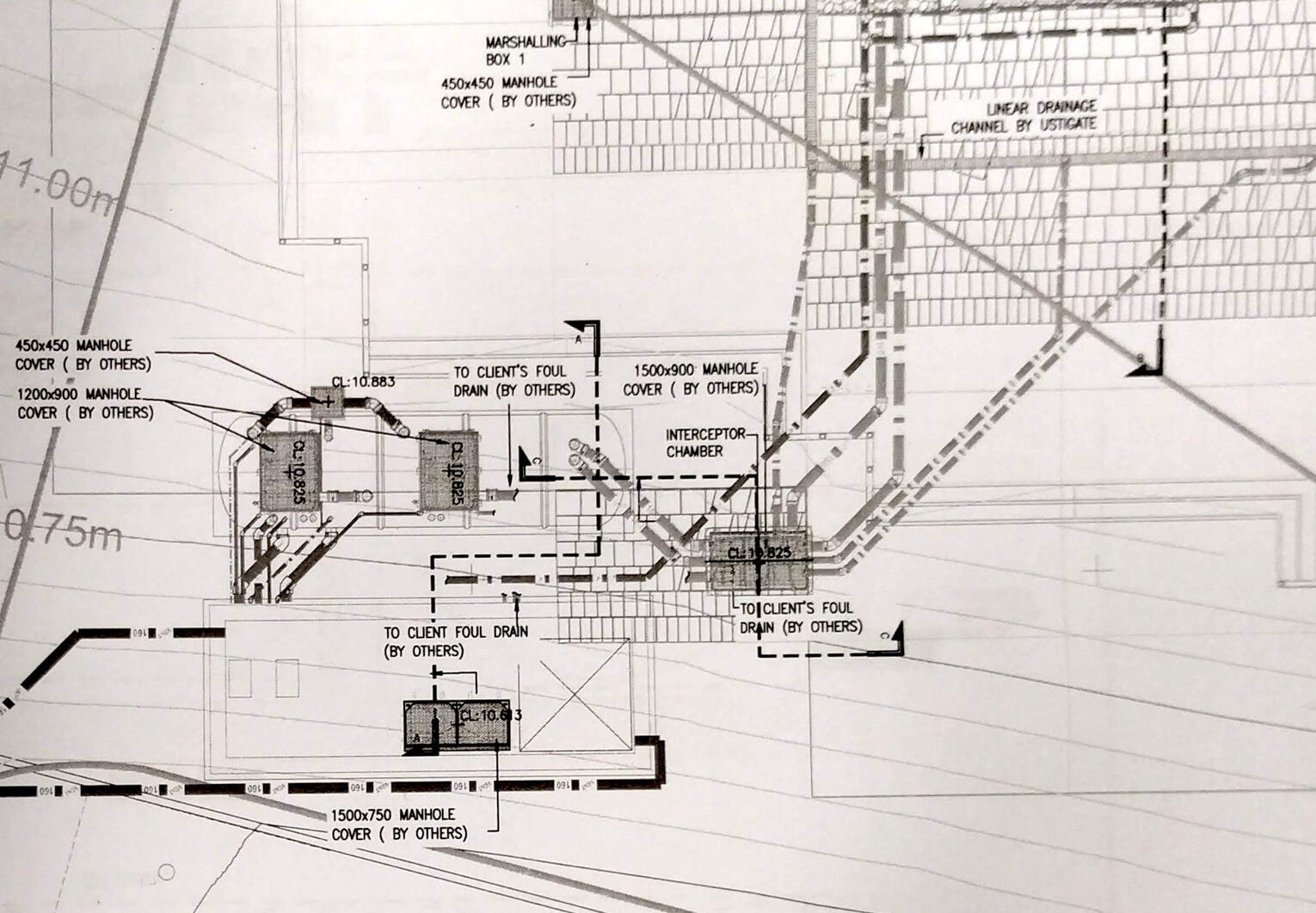 System design and consultancy
On larger jobs, Dan's 25 year experience of live event delivery and installation is valued as a safe pair of hands to guide architects, technicians and clients from initial pitch through to delivery.
Custom software development
Most interactive installations need some kind of software glue to hold them together and deliver the theatre. Sloane Squared works with several talented developers to create both beautiful audience-facing software and back of house control processes.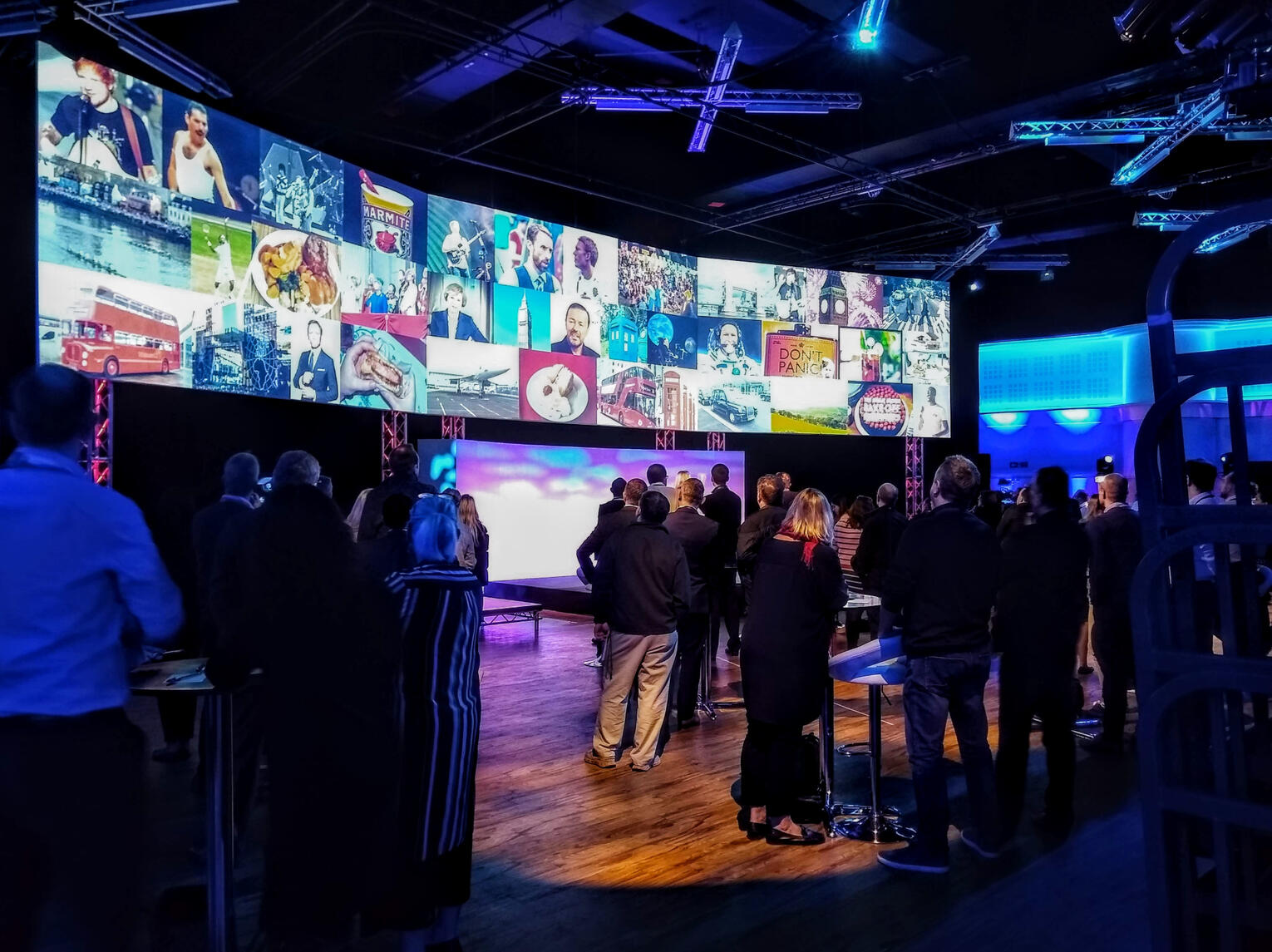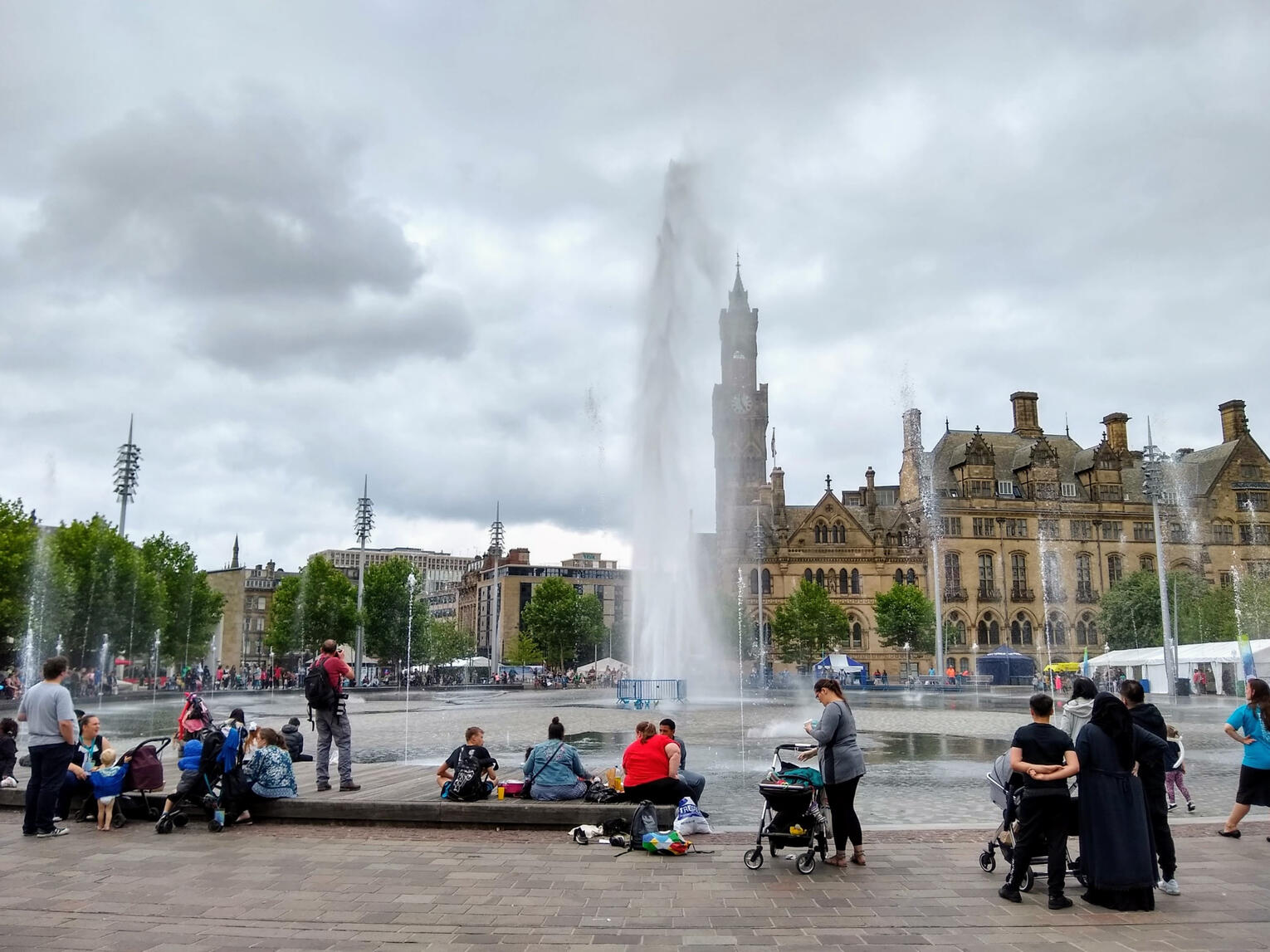 Permanent installations
Sloane Squared is increasingly enjoying long term relationships with certain clients by providing both installation consultancy and ongoing support within the UK. Dan's proud to have supported lighting and interactive artworks at the award winning Bradford City Park since its construction in 2011.

Closer to home in Suffolk, Dan supports local authority clients with lighting and control consultancy.
Find out more
Get in touch to find out more about how Sloane Squared can help your event, brand experience or installation.